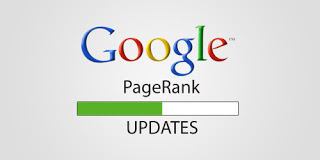 Hari ini kalangan webmaster/blogger dikejutkan dengan adanya PageRank update oleh Google. Update pertama di tahun 2013 ini adalah pada bulan Februari.
Sebelumnya Matt Cutts membuat pernyataan kalau dia akan terkejut jika ada update PR lagi untuk tahun 2013, pernyataan yang membuat sebagian orang yakin kalau update PageRank baru akan dilakukan lagi pada tahun 2014 nanti.

Tapi ternyata pernyataan Matt Cutts tersebut hanyalah sebuah jebakan sehingga nanti ketika update dilakukan maka akan menjadi sebuah kejutan.
Kali ini Google telah melakukan update PR secara major sehingga efeknya sangatlah luas. Blog ini yang sebelumnya PR 0 sekarang menjadi PR 7.
Berikut konfirmasi Matt Cutts tentang update PR ini:
A rare PageRank update: http://t.co/qMKGOd1UlP Team was fixing a different backend service and did a PR update along the way.

— Matt Cutts (@mattcutts) December 6, 2013
Bagaimana dengan blog kalian? ada peningkatan?